Accommodation
The participants are to arrange accommodation separately from registration.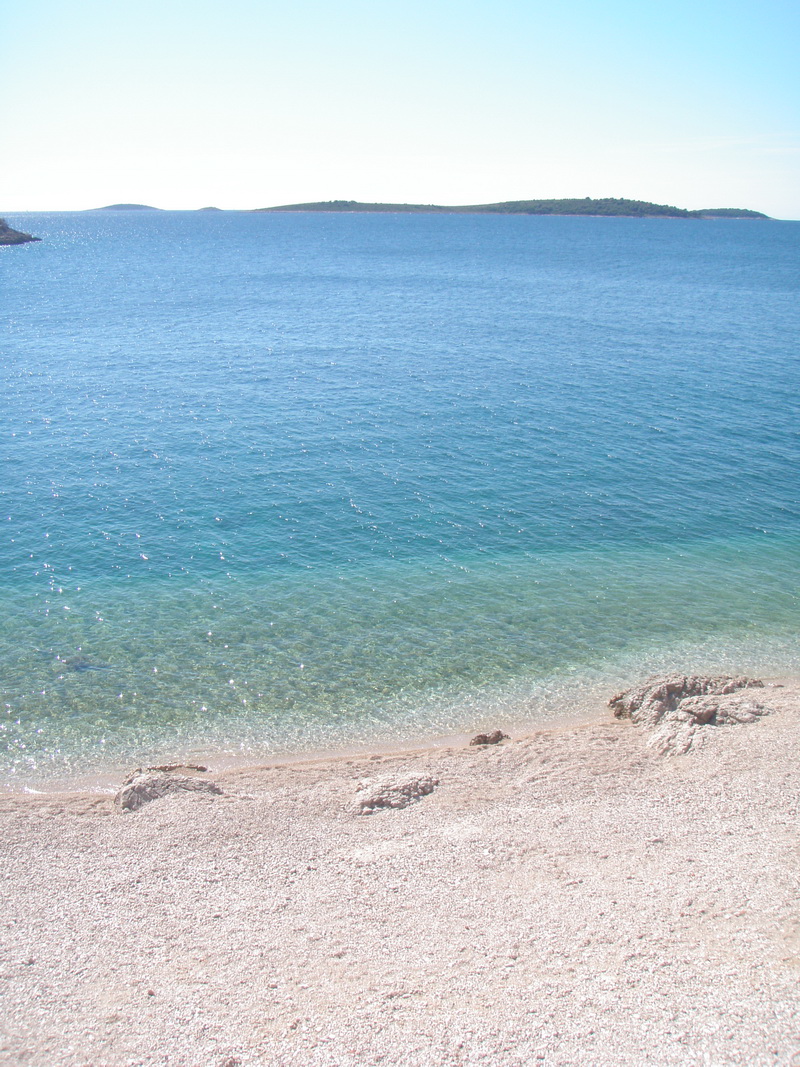 The School will be held at Hotel Zora, situated on a small peninsula just across the town of Primošten, lending spectacular views of the town and the sea.
For hotel accommodation please email the accommodation form to and also to .
If you choose a double room, please state the name of your roommate. If you do not have a roommate, we will find one for you amongst the other participants.
Conference rates are offered also outside the dates of the School.
---
Primošten
Primošten is a small town situated on an islet, only a stone's throw from the mainland (to which it was connected in the 16th century).
The principal attraction is the town itself: stone houses, churches and narrow, tortuous Mediterranean streets. Located within the maize of Dalmatian coves, islands and peninsulas, Primošten is a town with a rich and tumultuous history, once renowned for agriculture and now for tourism.
Lacework in stone – Bucavac
Primošten vineyards are practically carved in stone, with miles of drystone walls representing a genuine ode to human labor and persistence. Grape cultivation in this region dates back to the 8th century B.C., when vineyards were planted by the Illyrians and Liburnians, followed by the Greeks and Romans. In the 7th century A.D., grape cultivation was taken over by the Croats just arriving in the region. A long tradition has resulted in a local sort, Babić, which is considered to be of very high quality.
Prof. V. Tadijević calculated that for a single stonemason or farm laborer, it would take 1,200 years to raise the interminable drystone walls forming this 50-hectare vineyard, working seven hours a day. This inspiring achievement by generations of local laborers is presented in a photograph of the vineyards displayed in the lobby of the UN Headquarters in New York.
Check out our Social Program link>>>

---
Other points of interest nearby:
Split (Dalmatian Capital since Roman Times)
When Emperor Diocletian was considering retirement from governing the Roman Empire, he shopped around, found no decent accommodations and decided to build his own. Thus, Split was born. This magnificent walled city palace, built to Diocletian's exacting standards, today retains enough of its original charms to attract visitors by the thousands.
Amid the remnants of Diocletian's grand residences, pre-Christian sphinxes and the best marble that the neighboring island of Brač could provide, there is a pleasingly workaday town. Pavement cafés, cozy bars and plenty of shops mix with two lively markets and chic apartments built from the very barracks where Diocletian's soldiers once lived.
Split is the economic and administrative center of Central Dalmatia, with about 200,000 inhabitants. It is a busy port.  An international airport and regular ferry services connect Split to the nearby islands, the Northern and Southern Adriatic, Italy and Greece.
---
Kornati (National Park)
According to legend, the Kornati, a labyrinth of straits and islands, was created from a fistful of rocks that were left over when God created the world. He threw them into the sea, looked down and decided that they were perfect as they were. "The gods wanted to crown their work and on the last day they created the Kornati Islands out of tears, stars and breath," wrote George Bernard Shaw about the most indented island group in the whole Mediterranean.
Distance: 90 minutes by boat
---
Trogir
Old medieval town /UNESCO heritage site www.croatia.hr Distance: 30 km
---
How to Get to Primošten
By Plane:
Split Airport (35 km) – Regular and low-cost airlines, direct connections available from major European centers throughout the season. Zadar Airport (100 km) – If you are arriving to Zadar (presumably by EasyJet), you will need to take a bus. Check By BUS link.
Zagreb Airport (350 km) – You should try to avoid this solution and organize a connecting flight to Split yourself. Otherwise, check By BUS link.
By car:
From Zagreb (350 km) – Take the A1 Motorway and exit at Šibenik. Take Route E65 and drive 30 km to Primošten.
From Rijeka (310 km) – Take the D8 State Road or Senj. Continue on the A1 Motorway and exit at Šibenik. Take, route E65 and rive 30 km to Primošten.
From Zadar (100 km) – Take route E65 in the direction of Split, via Primošten.
From Split (60 km) – Take Route E65 in the direction of Zadar/Šibenik, via Primošten.
By Bus:
You will need a bus connection if you found an airline ticket that only takes you to Zagreb or if you are coming by ferry from Italy to Zadar or Split.
Regular bus lines connect Zagreb (€50 round trip from the bus station) and Split almost every hour.
From the Split bus bus station take a local bus (about €10 round trip) in the direction of Šibenik or Zadar. These buses should pass through Primošten.
If you arrive at the Zadar Airport, first go to the Zadar bus station (by taxi or bus). From there, take a bus in the direction of Split, which normally should pass through Primošten – check with the ticket counter clerk.
Tell the bus driver in advance that you intend to get off in Primošten.
(The buses that take the A1 Motorway between Zadar and Split do not go along the coast, and therefore, should not be used to go to Primošten.)
By Rail:
From Zagreb, take a train to the railway stations in Šibenik or Split. (The organizers do not advise this solution because the trains are much slower than buses.)